AccommodationTariff MenusWines & Whisky GardenFarmLatest NewsLocal Attractions Availability Contact us DirectionsSpecial Offers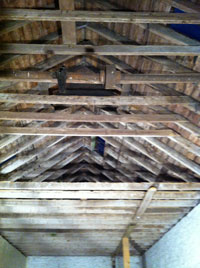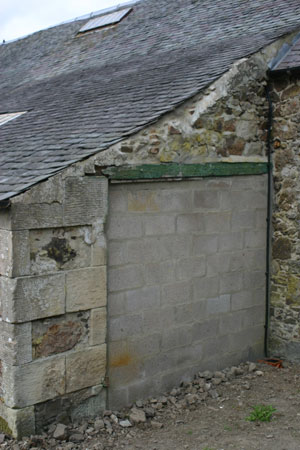 Help us remove the ugly breeze-blocks from the barn doors - we have waited over a year for Listed Building Consent to do this work.
8th August 2014 was the closing date for support letters for the barn project. Thank you to all those who have helped us to try and get permission for the Barn at Cormiston Farm to be used for parties, ceilidhs, weddings and youth events.
We have been working for over a year now to get South Lanarkshire Council to agree to the use of the big barn, an old granary, for parties, Scottish Dancing (ceilidhs) and wedding receptions on a regular basis.
This change of use of the barn will enable us to maintain the character of the building, repair and maintain the fabric of this marvellous Listed Building. A change of use will bring employment to the area and substantial income to local businesses and accommodation providers.
We aim to create a sustainable party venue, using electricity generated from our own small wind turbine, heating through biomass boilers, and consumption of delicious local produce.
Please note that we are not taking any bookings for weddings at Cormiston Farm at the moment. Sorry for the disappointment. With your support, as soon as the barn becomes available for bookings, we will let you know.