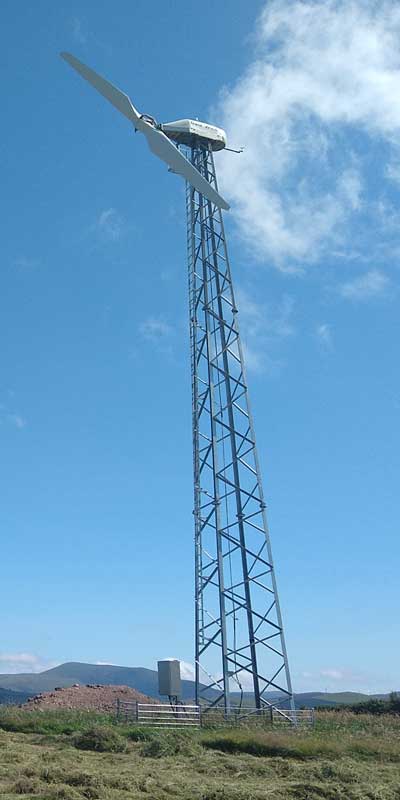 The Gaia wind turbine generates most of the electricity for the farm, barn and house
LATEST NEWS FROM CORMISTON FARM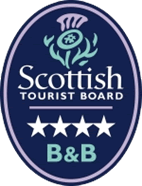 Cormiston Farm is surrounded by the rolling hills of the Clyde Valley in South Lanarkshire, Scotland. The farm house lies within 2 acres of mature garden and woodland, surrounded by farmland, some 2 miles from the town of Biggar.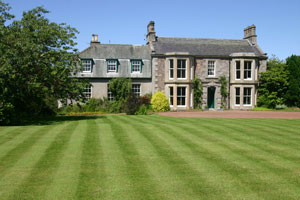 The House was built in the 1790's, with additions in 1900, it retains many of the original Georgian and Victorian features. The farmhouse and large Georgian Steading to the rear are B Listed by Historic Environment Scotland.
Wind Energy We have a Gaia wind turbine to generate most of our electricity. It produces about 30,000kwH per year. This is enough to power 7 average houses, and we export unused renewable energy to the grid.
Bio-mass Boilers provide hot water and central heating. The central heating system was fitted in 1900, and we have retained most of the original piping and radiators. The bio-mass used is sustainable, and is delivered 10 tonnes at a time to reduce transport pollution.
Bed & Breakfast Accommodation Our bed and breakfast are rated "4 Star" by Visit Scotland (Scottish Tourist Board): "An excellent standard of facilities and services." Although we aren't a hotel we offer many facilities and services not often found within bed and breakfast accommodation.
Parking There is ample free parking for B&B guests at the front of the house.
Event Parking for up to sixty cars, is on the front field. Clear signs help guests find their way. There is plenty of extra room for trailers, horse boxes, VW campervans, Catering trucks, or larger vehicles and deliveries in the farmyard at the back.
Check availability
by selecting the date you require from the pull down menu and press the Search button to view available rooms and dates: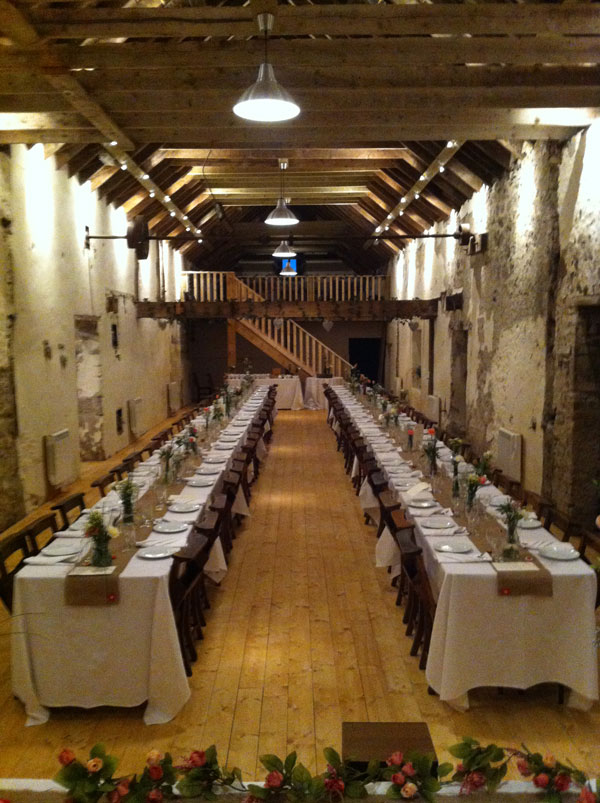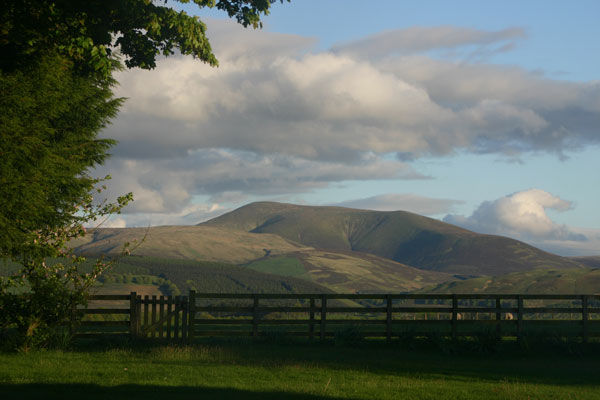 The farm is surrounded by views of the Clyde Valley. To the South - Culter Fell from the front lawn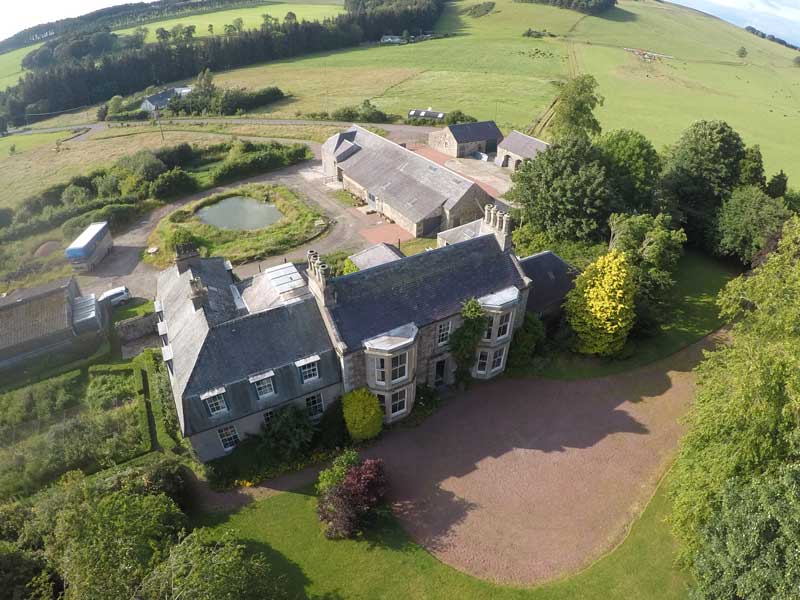 The Farmhouse, barn and garden
Cormiston Farm uses cookies to enhance your experience on our website. By using our website you consent to our use of cookies.